Free (or cheap) movie showings of kid-friendly films make for great fun during the summer months without breaking the bank. Not only is it refreshing to escape the heat in an air-conditioned theatre, who doesn't love seeing a movie on the big screen? Or how about an outdoor movie, watching the moving pictures while stars shine above in the evening sky?
There are plenty of movie showings to choose from this summer in the Western Piedmont. Here are the schedules for Summer 2019... and we'll be adding more as they are released! You'll find all of these showings on our calendar under the appropriate dates. If you know of any other programs not mentioned here, please email me. Please keep in mind that while every effort is made to provide the most up to date information, events are not confirmed after being added and are subject to change. We always suggest checking with the host prior to heading out.


Marquee Cinemas Summer Kids Movie Program
Statesville Cinema, 1515 Cinema Drive in Statesville, (704) 871-8554
Mimosa Cinema, 101 South Green Street in Morganton, (828) 437-4640
same schedule for both theaters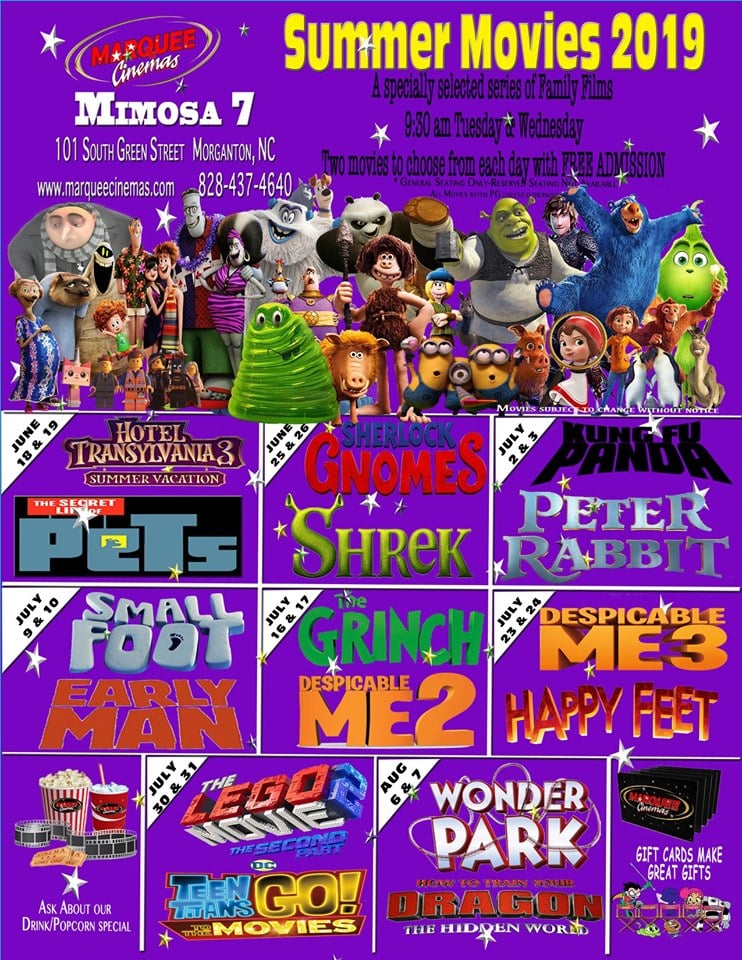 Summer Movie Camp at AMC Classic Lincolnton 8
2200 N Aspen St in Lincolnton, (704) 732-8257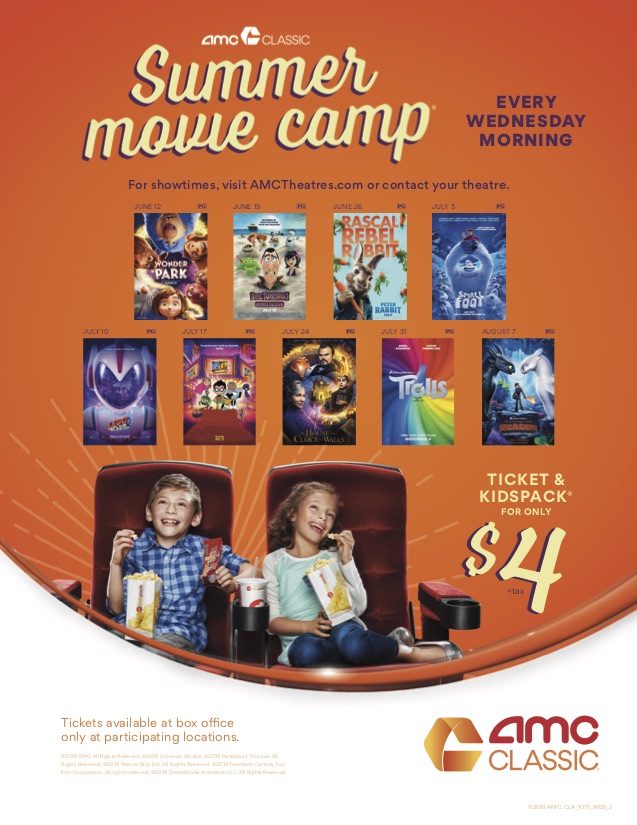 Summer Vacation Movie Series at Golden Ticket Cinemas Twin Lenoir
1966 Morganton Blvd SW in Lenoir, (828) 394-0277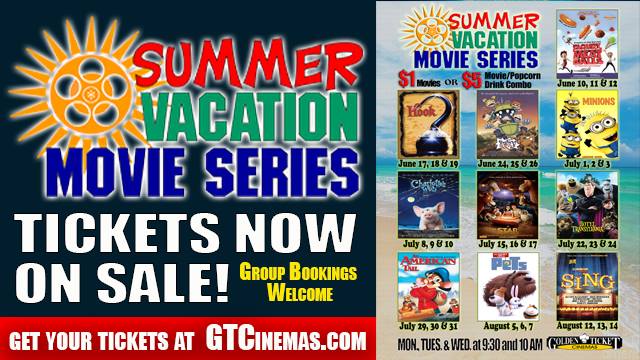 Lenoir's Fabulous Family Films
on the Square in Downtown Lenoir, (828) 757-2196
June 22 – Spiderman: Into the Spiderverse
July 20 – Lego Movie 2
August 17 – How to Train Your Dragon – The Hidden World
Rutherford College Movies in the Park
at Municipal Park, 950 Malcolm Blvd in Rutherford College, (828) 874-0333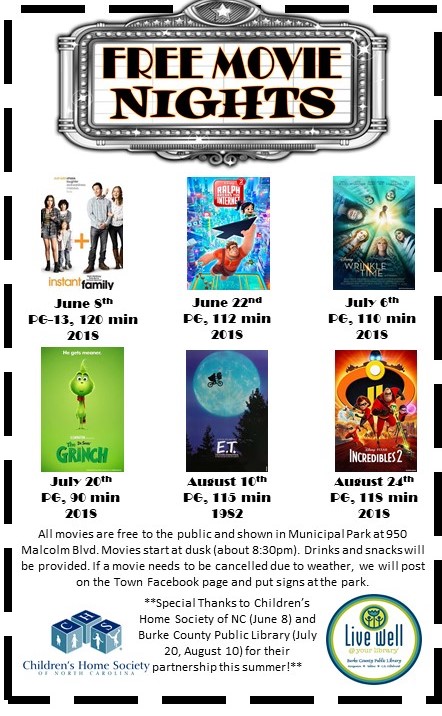 Newton's Movies in the Park
at Southside Park, 1775 Southwest Blvd in Newton, (828) 695-4317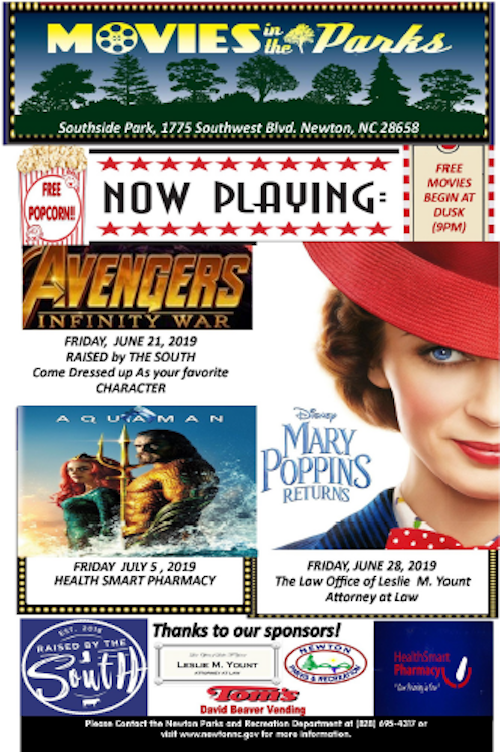 Like this article? Subscribe to the FREE Hickory - W Piedmont Macaroni Kid email newsletter to learn more about other local events and fun no matter the weather! Click on our local Events Calendar for an easy way to find fun events for your family!